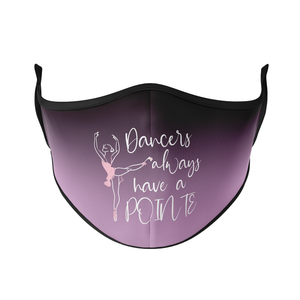 Reusable & Washable
These masks are reusable & washable so you don't have to dispose of single-use masks. These masks are sustainably made from recycled plastic.
Make your health and the planet a priority— all at once, with our stylish reusable face masks.
Ultrasoft & Light Fabric
These reusable face masks are made from polyester that comes from recycled plastic with a bit of added Lycra to retain it's shape and give a functional four-way stretch. Lightweight and comfortable for all day wear.
 Adjustable Loops
Adjustable latex-free ear-loops for the best fit

Filter System
Designed with a replacement filter system. Easily swap a replaceable filter (not included)

Nose Strips
Nose strips are included with the purchase of each mask. Easily insert or remove them for washing and drying

Manufactured Locally
100% Made in Toronto, Canada