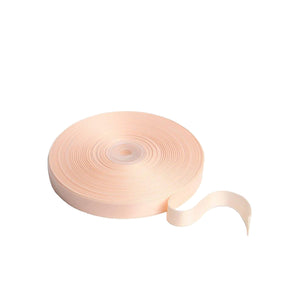 Professional non-slip 15 mm wide ribbon cut to order from a larger roll.
For use with pointe shoes and ballet slippers.
Sold in one long 2 1/4 yard length that will need to be cut in half. Then each half will need to be cut in half again to get four pieces, one for each side of the shoe.
Features
15 mm wide ribbon
Non-slip ribbon
Size & Fit
This item is available in one size, 2 1/4 yd.
Material: Fabric Ribbon
Attaching Ribbons
See ribbons guide for instructions.